WELCOME TO HIZANDHERZ.00PAGE.COM
THIS WEB SITE WAS CREATED FOR MY WIFE AND I TO EXPRESS OUR LIKES AND HAVE A PLACE THAT OUR FAMILY AND FRIENDS CAN VISIT, TO SEE HOW WE ARE DOING. EVERYONE IS WELCOME TO CHECK OUT OUR SITE.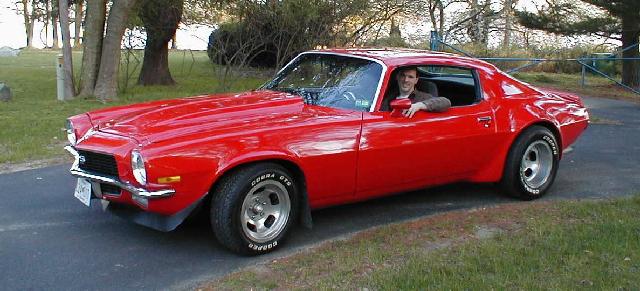 IF YOU LIKE CARS BIG OR SMALL THIS IS THE SITE TO SEE. IT INCLUDES MY 1971 CAMARO, MY TRAXXAS RC CAR, MY DAD'S TRACTORS AND MODEL T, MY BROTHERS 1980 TRANS AM AND HIS WIFE'S 1966 MUSTANG, MY FRIENDS 1986 502 BIG BLOCK CUTLASS, ALUMINUM DASH BEZEL INFO, AND MANY MORE.
IF YOU WANT TO STAY BEAUTIFUL, I HAVE ALL THE INFORMATION ABOUT YOUR SKIN CARE NEEDS

SPECIAL THANKS TO 00SERVER.COM FOR OUR FREE WEB SITE
---
BELIEVE IN JESUS, HE IS OUR SAVIOR.
These pages were designed with Netscape Composer 4.6/4.7 I recommend upgrading.
terms and agreements
mailto:docnascar@excite.com